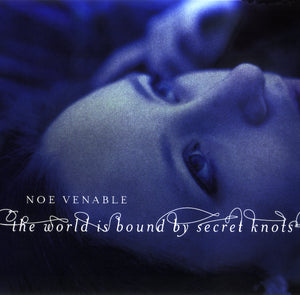 Reconnect with the mythic with this innovative album, which features many of the songs Noe debuted on the road on her second tour opening for Ani DiFranco.
Includes one of Noe's most popular songs - Midsummer Night's Dream - which asks the question, "when all of this is memories, what kind of creature will I be?"
The sonic landscape of this album was masterminded by Todd Sickafoose (Ani DiFranco, Anais Mitchell), and features the guitar wizardry of Nels Cline (Wilco), among others.
What they Said:
"As I keep trying to tell people, San Francisco's award-winning singer-songwriter Noe Venable has a ton of talent packed into her tiny frame. That's likely why Ani DiFranco keeps inviting her out on tour … that, and, like DiFranco, she's got a wonderfully wacky sense of humor. Venable's latest album is also her most ambitious, seductive and engaging."
- In Music We Trust
Track Listing:

1. River Wide
2. Juniper
3. Tower
4. Black Madonna
5. Garden
6. Is the Spirit Here?
7. Midsummer Night's Dream
8. Feral
9. Simple Song
10. Wings Again
11. Lilies
12. Doll Comes to Life
13. In the Dark
Musicians Include:
Noe Venable— Voices, Acoustic Guitar, Piano
Todd Sickafoose— Bass, Keyboards, Loops, Programming
Alan Lin— Violin
Dan Morris— Drums
Nels Cline— Electric Guitar, Looping
Justin Morrell— Acoustic Guitar
Parents, take note - this album contains one expletive, on the song "Black Madonna."  Thanks for your understanding...  It's from my wild years!  ;)
Also available as a physical CD, here.
Preview it here: