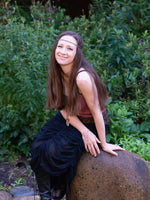 Welcome to Noe's Musical Community!
"Noe invites us to share in her magical kinship with all beings.  She takes her place as a musical priestess in the realm of a Dreaming-era Kate Bush, Loreena McKennit, and Lisa Gerrard."  
Dear Listeners, I'm so happy to welcome you to my online shop, which offers music and merch inspired by spirit and nature.
If you're looking for healing / support, I want to also draw your attention to my live offerings, which include group events, as well as one on one counseling.
I hope you'll enjoy your visit here, and thanks for stopping by!
Watch Welcome Video
What People are Saying...
"I go back to Noe's albums whenever I need to connect to my deeper and truer essence. I am nourished and strengthened by it every time."

Nadya Peeva
"The world so needs to hear your music. It is medicine!"

Kimi Keating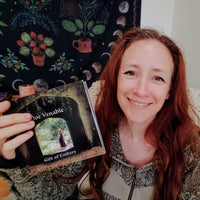 Now Available ~ Gift of Embers!
Enjoy Noe's latest album, Gift of Embers, which features songs composed on her newest instrument - the Celtic Harp. Let these twelve songs to carry you off to a forest of dreams. It's soothing - but with just enough edge and spark to keep things interesting. The prefect soundtrack for creativity, long walks, and all your mindful adventures!
Shop the Collection
Could you use some support right now? Book an exploratory call with Noe! In addition to being a singer songwriter, Noe is also a spiritual counselor certified in several modalities that can support deep transformation for artists, seekers, and highly sensitive people. Learn more here.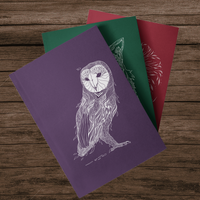 Nature Inspired Notebooks
A space to write, draw, or dream in.  Put pen to paper and let your creativity flow in our nature inspired, eco-friendly journals.  Available with blank, lined, or ruled pages. 
Browse Books
Ethereal Folk Music Four CD Set
Get swept away in four ways - with this complete set of unique, uncompromising albums spanning Noe's entire musical career. Save 10% on the cost of each individual album when you purchase the entire set!
View Bundle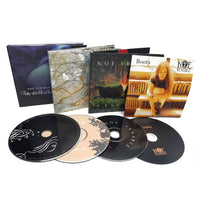 Get Free Music, my E-book, and More!

And learn the stories behind the music