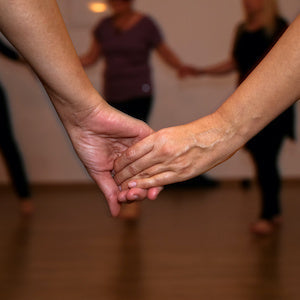 Uncover your voice in supportive community with Mothersong Chorus.  Join us for our weekly meetings, and find out how good it feels to let go and SING!

No prior singing experience required - we welcome singers at all levels of confidence and ability (including those just starting out!)
WHAT YOU GET

Participation in our vibrant musical community - your ticket to vocal bliss this Spring!

Energizing, professional group guidance in choral singing!  That's seventeen in-person weekly meetings plus our final concert (optional participation) for family and friends at the beautiful Noe Valley Ministry.

Access to high quality multi-part practice recordings of the songs.

Complete lyrics, for your reference

Nourishing practices and meditations to strengthen vocal delivery and reduce performance anxiety, drawing on Noe's expertise as certified hypnotherapist and ordained interfaith minister.

 
DETAILS:

HOW: We meet in person in the San Francisco Bay Area, in two cohorts who come together for a final performance at the close of our season together.

WHO: Open to women and non-binary folks. This space is trans-affirming. Children of all genders are welcome.  Just bring a quiet (non-screen) activity for them to do.

COVID safety: We'll meet indoors in a large, well ventilated space with air purifiers running.  Masks are optional.  View our complete COVID policy here.

WHEN:  Tuesdays 6 - 7:30 PM*
September 5th, 2023 through January 11th, 2024
WHERE:  Private residence in Pacifica, California, just a ten minute drive south of Stonestown.  (Google 200 Eureka Drive, Pacifica, for approximate driving distance.)
ALSO  Thursday, January 18th, 6 - 8 PM*
WHERE:  Golden Bridges School, 503 Cambridge Street, San Francisco
Closing Concert, including Community Sing and Potluck Reception
Saturday, January 20th - 1:45 PM - 5:30 PM
at the Noe Valley Ministry
Concert at 3 PM
Recordings of each meeting are available in the event that you need to miss.  
* We will not meet on the following four Tuesdays: 9/26, 10/31, 12/26 and 1/16
COST:
The financial exchange for this group works out to $25 per meeting for eighteen meetings at the early bird rate.  (Cost is prorated for those joining us after the start of the season.)
Payments may be made either up front or monthly.  To access the option to pay monthly, just click "more payment options" below the "Add to Cart" button.  From there, select "Shop Pay" to set up your plan.
What this covers:
There's a lot that goes into running a group like this.  In addition to Noe's teaching time, your financial support covers venue rentals, insurance, song licensing, arranging the songs, producing high quality practice recordings, lyrics, promotion, and all the online systems that help me serve you.
ACCESSIBILITY:
If you need financial assistance to attend this group, we have scholarships available.  You may apply for one here.
WHAT HAPPENS AFTER I ENROLL?
On the last page of the checkout process, you'll see a link to access your downloads.  Use that link to download a PDF document that includes all the info you'll need to join us for the season.  In the event that you have any trouble downloading it, be sure to check your email, since the same link will also be emailed to you.
If you have further trouble accessing it, don't hesitate to reach out to noe@noevenable.com.  I'm just an email away and always happy to help. 
IMPORTANT:
Registration for Mothersong has two steps.  1)  Purchase this listing, and 2) Fill out this digital waiver.  Please note that we have a new waiver this season, reflecting our updated COVID policy, so you'll need to fill this out, even if you've joined us for a parior season. 
Once payment has been processed and the waiver is complete, that's it.  You're in!